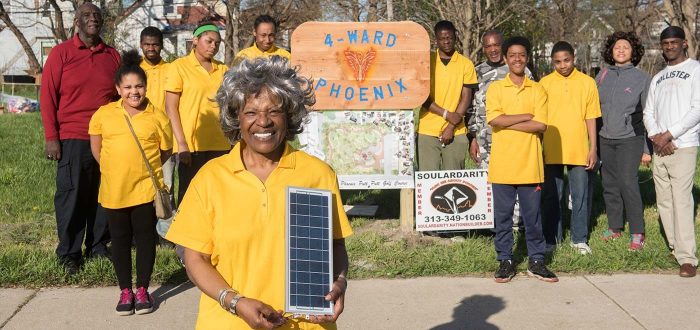 Justice40 Initiative
Learn About the White House's Justice40 Initiative
Given frontline-community leadership on creative and effective responses to the climate crisis, it's no surprise that President Biden's executive order to direct 40% of the benefits of federal climate action to disadvantaged communities was inspired by frontline communities of color and environmental justice leaders from across the country.
The Solutions Project grantees UPROSE from Brooklyn, PUSH Buffalo, ALIGN from NYC, and the NY Environmental Justice Alliance fought for the country's strongest climate law, which commits New York to 100% clean energy and directs 35-40% of its investments to flow to environmental justice communities. This is one of the key inspirations of President Biden's 40% order.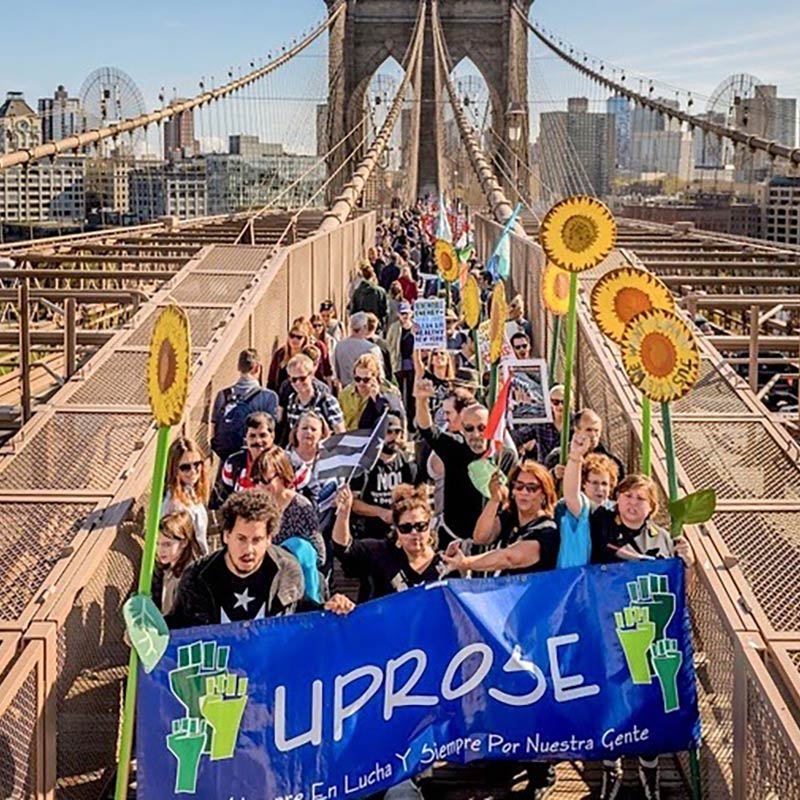 If President Biden's 40% pledge centers both investments in and benefits for frontline communities of color, it could be a game changer that enables a more sustainable, healthier, more prosperous America that works better for all people. However, we have serious questions about who will benefit and how. The 40% order is a great — perhaps transformational —  first step. But implementation matters. 
The Biden-Harris administration's effort to direct benefits to disadvantaged communities specifies that 40% of "benefits" of all climate and clean energy investments will go to disadvantaged communities. While this reflects the fact that it's hard to put a price tag on some benefits of climate action, it could also prove to be a major loophole. Direct investments are easily quantified, however, "Benefits" can be hard to define, track and analyze.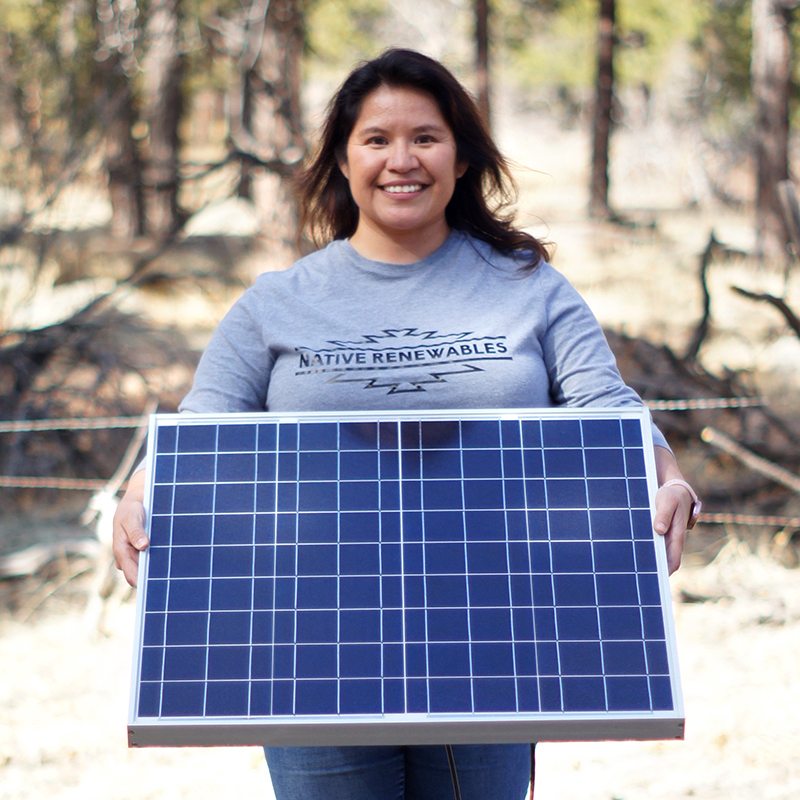 Frontline leaders are concerned funding will once again go to well-connected corporations and big faraway nonprofits. Experience shows that federal funding tends to flow to those with connections, money, and power, further cementing the status quo. 
For example: The American Recovery and Reinvestment Act (ARRA) of 2009 was a $787 billion recovery package in response to the Great Recession. One year after it was signed:  
Unemployment was declining, while Black unemployment

continued to rise

 

Black-owned businesses accounted for 5.2% of all U.S. businesses ⟶ only 1.1% of the value of federal ARRA contracts flowed to Black-owned firms

Latino-owned businesses accounted for 6.8% of U.S. businesses ⟶ only 1.6% of the value of federal ARRA contracts flowed to Latinx-owned firms

Women owned 28.2% of all businesses, ⟶ only 2.4% of the value of federal ARRA contracts flowed to women-owned firms
The breadth of President Biden's Justice40 pledge is exactly what our communities need — just look at the breakdown in our energy, water and public health infrastructure in the last few months and past year! Our communities are more than ready for these Federal investments in clean energy, energy efficiency, resilience, housing, water infrastructure, cleaning up pollution, transit and transportation, and workforce training and development. We are committed to the power of what can happen when you #UpliftSolutions. Stay tuned for an exciting announcement!