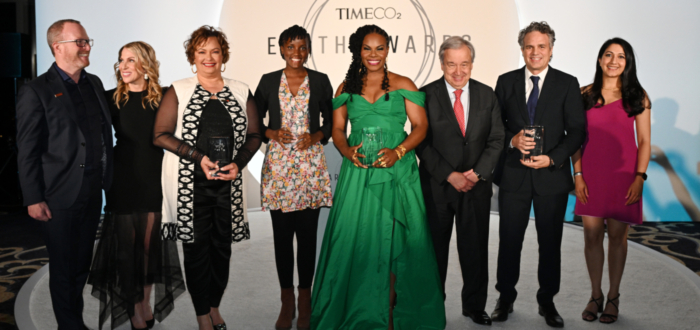 Gloria Walton and Mark Ruffalo Receive Inaugural Time CO2 Earth Award
April 2023, New York City – Last week, Gloria Walton, CEO and President of The Solutions Project, and Mark Ruffalo, actor, producer, activist, and Co-founder of the Solutions Project joined TIME Magazine for a week full of celebrations and powerful conversations.
Gloria and Mark were recipients at the inaugural TIME CO2 Earth Awards for their work in climate justice and creating transformational change. They are on the cover of TIME's May magazine, which includes an op-ed they wrote on the power of storytelling for climate action.
They were also honored at the first TIME CO2 Earth Awards gala. In their acceptance speech, Gloria talked about how climate justice is racial justice, climate justice is economic justice, and climate justice is social justice.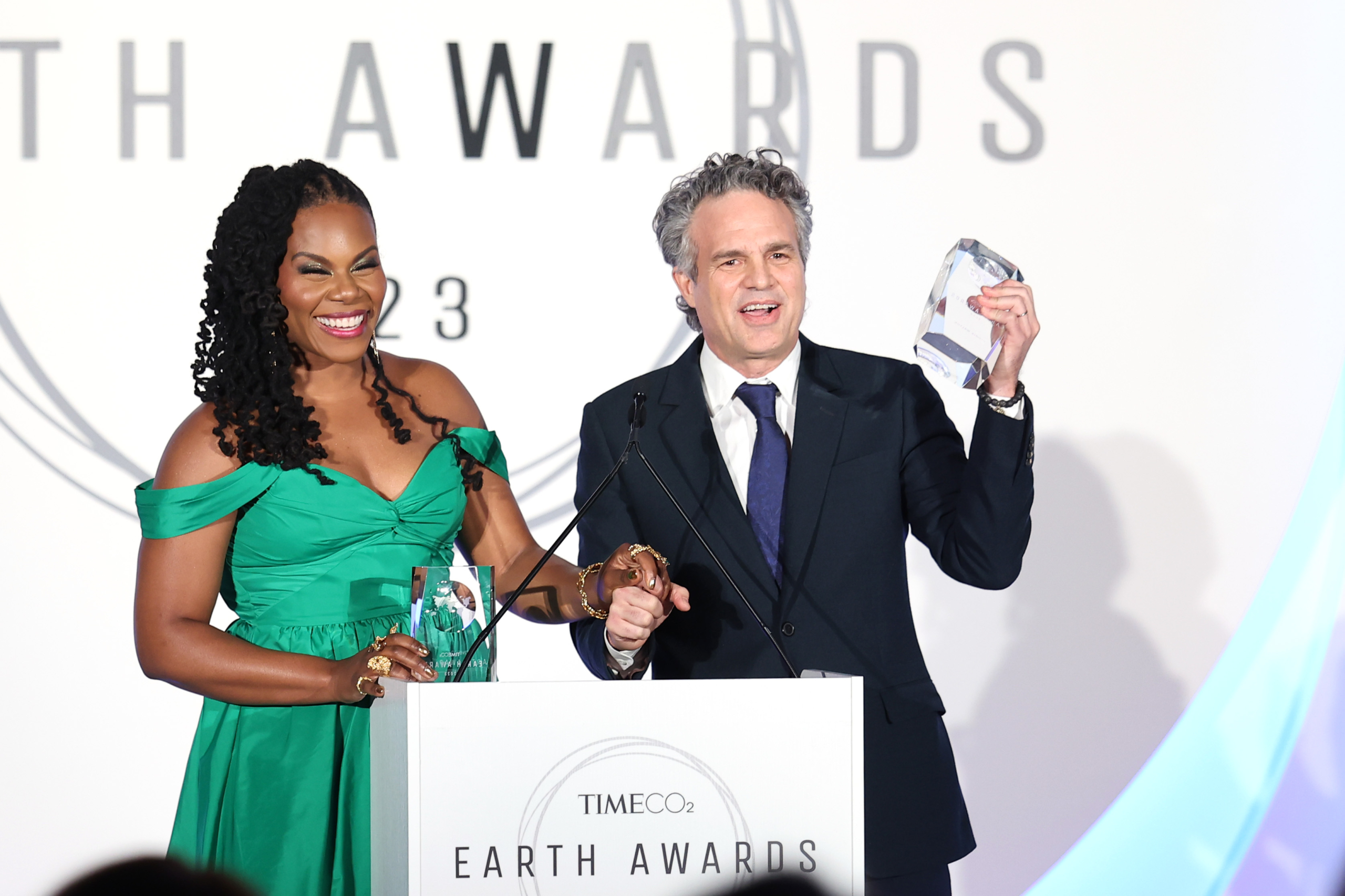 "This award is for the movement builders, frontline leaders in the U.S. and around the world—from Black communities solving food apartheid in the South to farmers sustaining the Amazon in Brazil to indigenous activists protecting their land rights in the U.S. and Southeast Asia. It is a representation of the power of grassroots communities that we have been building for generations. So all of us stand on other people's shoulders. We are here with our ancestors today. And I'm honored to be here tonight because I come from these communities. I've organized in these communities, and I continue to serve these communities. And this award is for them." – Gloria Walton, CEO and President, The Solutions Project
Mark talked about how we are far from helpless.
". . . There's so much good happening all over the world, and so many people joining us, for this movement, for positive change. And it is the most impacted communities who are leading. They are our strength." – Mark Ruffalo, Actor, Producer, Activist, and Co-founder of the Solutions Project
Other honorees included Vanessa Nakate, climate activist and UNICEF Goodwill Ambassador; Lisa P. Jackson, Vice President of Environment, Policy and Social Initiatives, Apple; and António Guterres, Secretary-General of the United Nations. 
Read or watch the full acceptance speech and check out the biggest moments from the Earth Awards.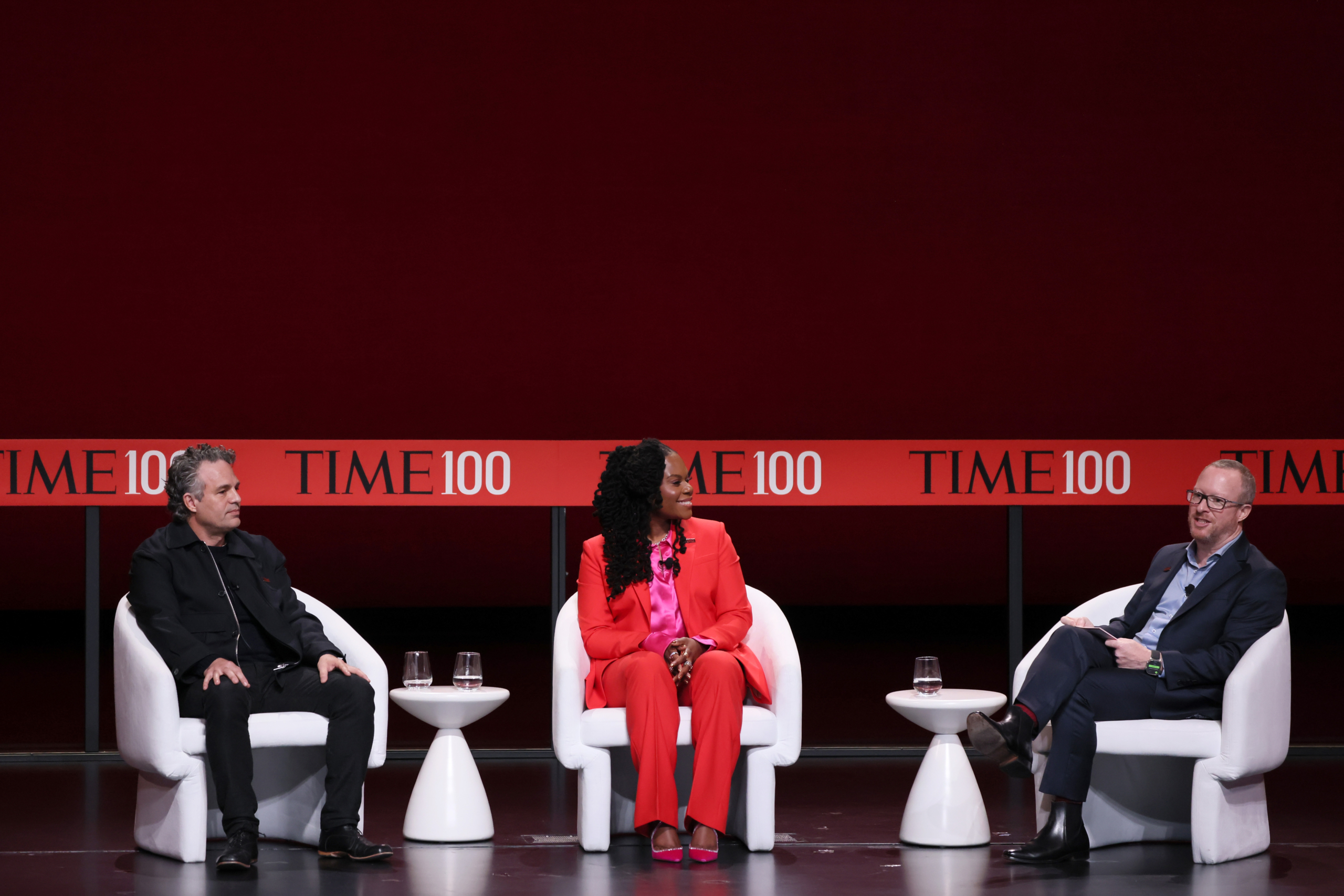 Gloria and Mark also joined Simon Mulcahy, CEO of CO2, and President of Sustainability of TIME at the TIME100 Summit on disrupting status quo philanthropy and funding frontline communities like we want them to win. 
"Communities are at the heart of solutions. . . The just transition is underway and frontline communities are leading it." – Gloria Walton, CEO and President at The Solutions Project
Watch clips from the TIME100 Summit and read a recap of the session.