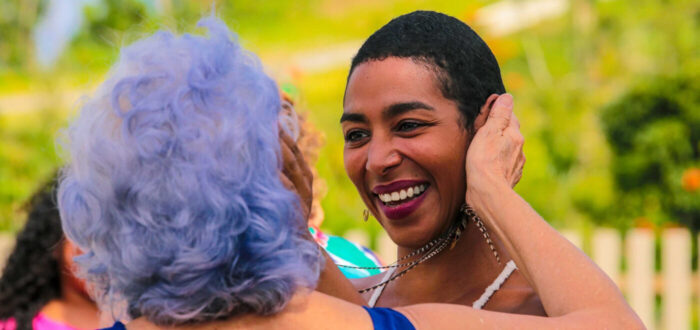 Our Grantees
Grassroots Leadership
A Future for All of Us
The Solutions Project is proud to be partnering with diverse, on-the-ground leadership from across the country. Grassroots leaders understand what their community needs. They lead with compassion. They are committed to building cleaner, healthier communities. They know there is no "one size fits all" approach to the climate crisis.   
We invest in their vision. Amplify their voices. And, celebrate their successes. 
Together, we'll find equitable solutions to address climate change. We'll create a future for ALL of us.
Featured Grantee-Partners
Areas of Impact
Our grantees bring diverse solutions on how to tackle the current climate crisis. 
Some leaders will advocate that local utility companies offer residents a renewable energy option. Others may focus on reducing pollution in marginalized communities who have long been impacted by high levels of unhealthy air.
Whatever the focus, The Solutions Project is here to support by:
Directing funds to women and people of color leaders

Providing media training and other resources to frontline communities

Amplifying the solutions of grassroots leaders, using our media and celebrity relationships
Roll up your sleeves and join us!
You can start by getting to know our grantee-partners, and finding one near you to support.
Meet Our Grantees