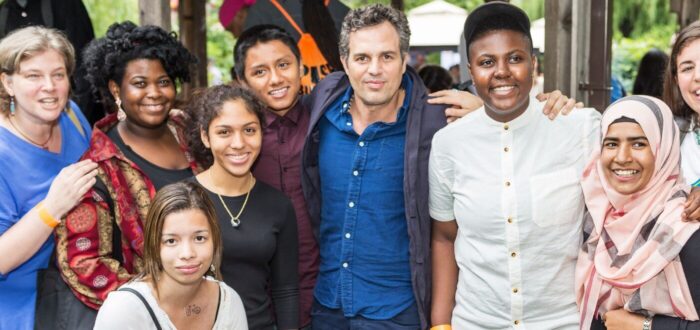 Our Story
Clean Energy for All
Our Framework
Founded in 2013, The Solutions Project was created with the belief that clean energy benefits the social good and increases racial equity.
Our goal was simple: 100% renewable energy for 100% of the people.
We started this work with four pillars in mind: business, science, culture, and the most important, community. Our programs launched in 2015 with the field's first and only award-winning fund for climate justice solutions. 
We understood that resourcing the innovations and amplifying the voices of those most impacted by climate change was the surest path to 100%. It's why we prioritize creative, accountable collaborations with grassroots organizations in communities across the country.
Communities lead the way. Communities create  solutions. Communities inspire us.
Philanthropy, government, industry, and media now follow community leaders. Decades of grassroots innovation and eight years of our work has started to pay off.
2013
Founded The Solutions Project
Financial industry executive Marco Krapels, scientist Mark Jacobson, and actor and anti-fracking activist Mark Ruffalo met in California in 2011. Together, they developed and began sharing the good news of the 100% renewable energy roadmap before founding The Solutions Project in 2013.
2014
In Focus at the People's Climate March
TSP showcased 100% for 100% in a full-page New York Times ad, with Indigenous leadership leading the march, and Leonardo DiCaprio's UN speech.
2015
Co-created the 100% Network
TSP, the Sierra Club, and Environment America became the first funders of a number of frontline climate justice coalitions advocating for a renewable energy transition in CA, IA, and NY
2016
Expanded into the South
TSP expanded its grantmaking and communications programs into the FL, GA, LA, and SC —, bringing much needed resources and star-power behind community leadership. We also launched the field's first rapid response movement fund.
2017
NCRP Impact Award
For its rapid response support of Standing Rock, TSP received the NCRP Impact Award for innovation in frontline grant-making.
2018
California 100% Clean Energy Act
SB 100 passed in CA with TSP providing celebrity amplification for frontline partners credited with the win.
2019
100% Commitment to Justice
TSP made its groundbreaking 100% Commitment to Justice — directing funds largely to women of color-led organizations.
2020
Value-driven leadership transition
Gloria Walton — a Black woman with a long history in the climate justice space — was hired to lead our next phase.
Our Movement
What began as a call to action is now the law of the land. 1 in 3 people in the U.S. now live in cities, towns, and states already transitioning to 100% renewable energy. Our grantee partners have led the way and continue to deliver on our shared commitment.
In 2020, we gained a new climate justice supporter: President-elect Joe Biden. Inspired by frontline climate justice efforts across the country — like the efforts we fund — he signed an executive order on climate justice solutions in his first week.
Biden announced a goal of 100% renewable by 2035. It includes 40% clean energy benefits for frontline communities. And our former Board Chair and 10 of our grantees were drafted into key positions on the White House Environmental Justice Advisory Council, and the Department of Energy.
Since our start, 100% renewable energy in our electric sector has expanded to:
8 States, D.C. and Puerto Rico
Our Commitment 
Before President Biden made a pledge to climate justice leaders, we made our own pledge: 100% Commitment to Justice. The Solutions Project is committed to funding women and people of color-led organizations. The vast majority of our resources fund, amplify, and connect their impactful work.

Elevate Frontline Leaders
We elevate the voices of frontline leaders and extend their reach by using our celebrity relationships.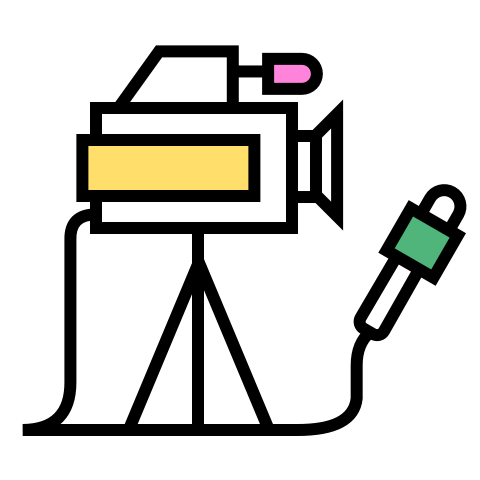 Cultivate Media Partnerships
We cultivate media partnerships on behalf of frontline leaders. This gives them an opportunity to share their solutions and inspire millions to join them in the climate justice movement.
Provide Resources
We provide resources for frontline leaders to ensure they have what they need to innovate, implement, and scale equitable climate solutions.
The Solutions Project was … in on the ground floor funding convenings and member organizations to do early coalition building and coordination. They gave in-kind communications support … which helped us with social media, media releases, op-eds and strategic communications training.

Jessica Azulay, Alliance for a Green Economy | Energy Democracy Alliance
Our Future
Our work has evolved through the years. We started this work with equity in mind and we're proud our leadership, staff, board, and trustees reflect our values.
We've pledged to support Black, Indigenous, and other communities of color. Our pledge to support women in leadership doesn't stop at financial support. We ensure our grantee partners have a seat at the table, and the materials to build their own tables. We do this because we know our grantees are the past, present, and future of our movement.