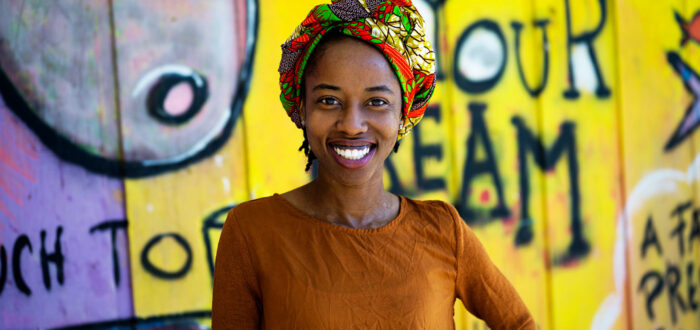 Justice + Equity
Our 100% Commitment to Justice
Our 100% Commitment to Justice confronts an historic lack of funding and media coverage, and promotes feminine leadership that builds power from the ground up.
Our 100% Commitment to Justice directly tackles the historic lack of funding and media coverage for Communities of Color, by promoting feminine leadership & building power from the ground up.
Our movement's success in advancing 100% renewable energy commitments reached a tipping point in 2018 and 2019, when California and New York, along with dozens more cities and counties passed laws to reach 100% transition goals in electricity. Despite this resounding success of a ground-up grassroots led strategy, the underlying power systems of philanthropy and media had not changed.
Because of this inaction, in 2019 The Solutions Project declared its 100% Commitment to Justice. We pledged to invest 95 percent of our resources in frontline leadership of color, with at least 80 percent going to organizations led by women and gender nonconforming people. Research consistently links greater diversity of leadership to more successful results. And, our own experience showed new possibilities emerge when women of color-led Solutionaries found partnership in philanthropy and received the media spotlight.
Our commitment aims to address gender and racial inequities in media coverage and in philanthropy, especially as they relate to climate change. While just 2% of global philanthropy goes to the environment, only 3.5% of that is focused on equity and justice, with far less reaching the grassroots organizations in largely working class communities of color.
Best estimates suggest that 95 percent of climate philanthropy resources are directed to white and overwhelmingly male-led climate advocacy groups. About half of climate funding is concentrated in just 20 organizations, with demographics that match this extreme homogeneity in leadership.
When it comes to solving the climate crisis, directing resources to women of color, the backbone of the climate movement, is critical to our collective success.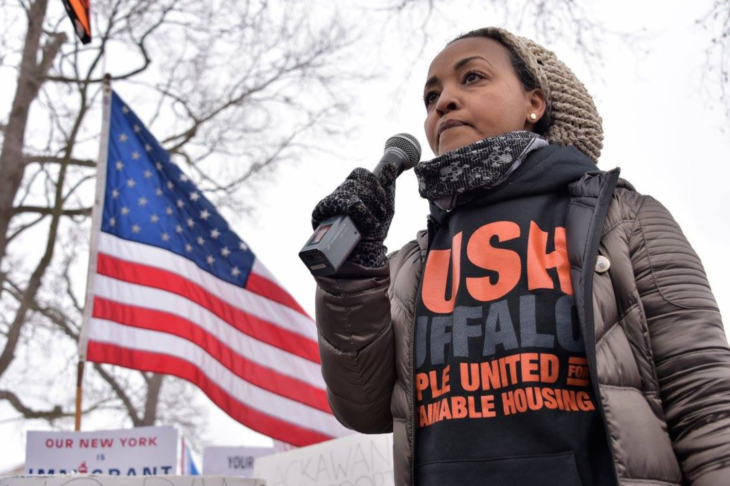 "This is energy democracy in action: regular people — working class and low-income — coming together and figuring out how to generate cleaner, healthier energy in their own neighborhood. The Solutions Project understands the importance of getting the word out that no matter what might be going on in Washington, real-world communities are advancing equitable and sustainable economic development powered by clean energy."

— Rahwa Ghirmatzion, PUSH Buffalo
To help remedy the situation, we fund frontline leaders of color and provide media supports for diverse leaders who empower communities from the ground up. In New York, for example, PUSH Buffalo's Rahwa Ghirmatzion engaged neighbors in a low-income community of color to turn an abandoned school into solar-powered affordable housing for seniors and a community center. This was the first solar project in New York to offer discounted energy entirely to low-income subscribers.
Other grantees include the Rev. Leo Woodberry of Florence, S.C., who is engaging community groups across the South in the Justice First movement's push for 100% clean energy, forest protection and environmental justice. The California Environmental Justice Alliance and its leader, Gladys Limon, are ensuring Sacramento's commitment to 100% clean electricity by 2045 benefits every California community. Nathaniel Smith and his Partnership for Southern Equity are making sure that equity is at the center of Atlanta's efforts to meet its commitment to 100% clean energy.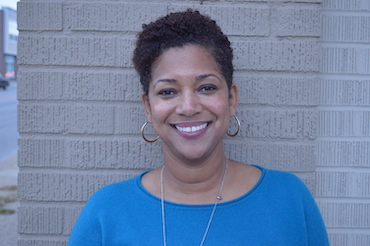 "The Solutions Project has a great track record of investing in and amplifying the work of unsung groups led by women and people of color on the front lines of climate change. If the 100% Commitment to Justice inspires more foundations to look at diversity in the leaders they fund and see how their funding actually shapes the public narrative in terms of the solutions stories covered by the media, this could make a major difference in our response to the climate crisis."

— Shamar Bibbins, senior program officer for the environment at The Kresge Foundation and Philanthropic Trustee of The Solutions Project