Campaigns & Events
Climate Justice Happenings
The Solutions Project honors the innovative environmental justice work that underrepresented communities of color have been leading for years.
Did you know that less than 4% of climate philanthropy goes to equitable solutions, let alone to those created by frontline communities – which from best estimates receive less than 2%. These figures from 2019 are mirrored in The Solutions Project's media narrative report that found only 2% of clean energy coverage referenced communities of color.
Black, Brown, Indigenous, and other immigrant communities have historically received far less support than white-led organizations, but The Solutions Project has made it their mission to support the communities of climate changemakers, innovators, and solutionaries who have been doing the grassroots work.
Save the Date
Black Climate Week 2023
Now in it's third year, this award-winning campaign is focused on philanthropy and its power to create the future we want by showing up in solidarity with Black communities who are advancing a just transition to an equitable and regenerative economy.
The week-long celebration (Feb 20-24th) will celebrate Black climate justice leaders and the Black abolitionist history of philanthropy in the U.S.
PHOTO: Inclusive Louisiana (a grantee-partner).
Black Climate Week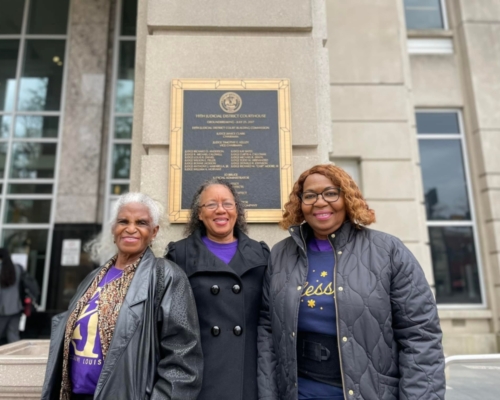 Asian American and Pacific Islander Heritage Month
May is Asian American and Pacific Islander Heritage Month, and lifts up communities who have largely been left out of the environmental justice conversation. To ensure we are building an inclusive and just future for all, this month (and beyond) we are celebrating the climate activists, organizations, and regions who are making invaluable contributions to the climate movement.
PHOTO: Volunteers with grantee APEN
AAPI Heritage Month