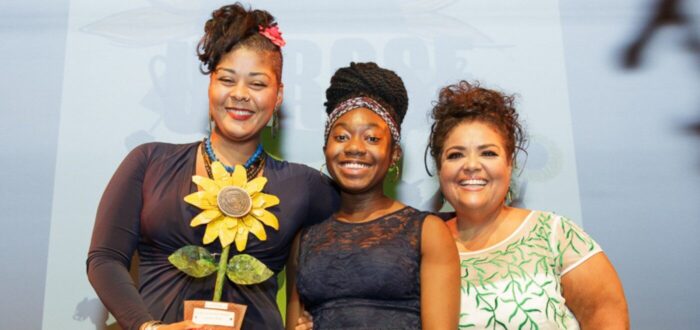 Our Values
Bold. Inclusive. Resourceful. Equitable. Joyful.
Bold. Inclusive. Resourceful. Equitable. Joyful.
These key words represent our core values. And our values guide all of our actions. From powering and empowering our movement partners working toward clean energy and environmental justice. To paving the ways in which we support and work with all of our stakeholders
We're bold. 
We're risk-takers who believe that taking bold action is important to effect change. And it's what our community of doers, changers, and rulebreakers count on (and deserve). As a collective, we are aspirational, and creative; always proactive and powerful.
We're inclusive. 
Our vision — 100% just solutions (clean energy and equitable access to healthy air, water, and soils) — tells you everything you need to know about us. We embrace all of those willing to join the fight for a cleaner and greener climate. We invite everyone to join us on our journey towards achieving the future we want: a future filled with climate change solutions — led by solutionaires of every age, race, and gender.
We're resourceful. 
Our three-pronged strategy (grants, media capacity, leverage) guides us as we find and create avenues to help support our stakeholders in every part of their work. They lay the groundwork; we provide them with leverage — connecting dots and supplying the resources they need to create impactful approaches to climate change.
We're equitable.
As we shift to a regenerative economy, we're focused on equitable solutions that directly benefit those most impacted. We've committed to centering and advancing equity-rooted strategies, community benefits, diverse leadership, and just transitions. The path to equitable energy is only possible via authentic partnerships and relationships with those within frontline communities.
We're joyful.
The climate crisis is real. But we remain inspired by those leading the movement, and we celebrate their work. Because research shows that celebration creates momentum, reinforces action, and motivates people to join the cause. The road ahead may be daunting, but we have what we need—because we have who we need to succeed. Let's celebrate as we create the future we want.