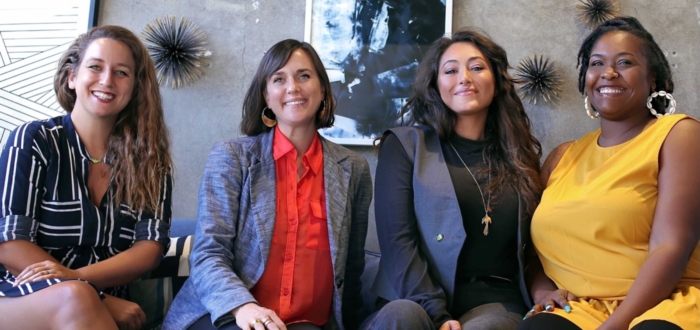 The Solutions Project Receives an Anthem Award
The Solutions Project is honored to be recognized by the Anthem Awards, which was launched in response to the prevalence social good has taken within the national conversation and cultural zeitgeist in recent years. The inaugural competition received nearly 2,500 entries from 36 countries worldwide. By amplifying the voices that spark global change, the Anthem Awards are defining a new benchmark for impactful work that inspires others to take action in their communities.
We began 2021 with our CEO @gloriawalton named Inside Philanthropy's "New President to Watch", a major fundraising success with $43M raised from the Bezos Earth Fund for our award-winning and innovative grant-making and media programs. We also launched the first-ever Black Climate Week. Together, this disrupted the status quo of the environmental movement with a bold, women of color-led strategy to scale climate justice solutions across the US and Puerto Rico.
The success of #BlackClimateWeek made us Climate Week NYC's first-ever environmental justice partner and we helped our frontline grantees take center stage in the Biden-Harris Administration's Justice40 Initiative. We also got recognition for climate justice SOLUTIONS across major media platforms including TED.
This is an important moment. It is a remarkable honor and an extraordinary achievement to be among the inaugural class of Anthem winners. We are incredibly proud of this accomplishment.