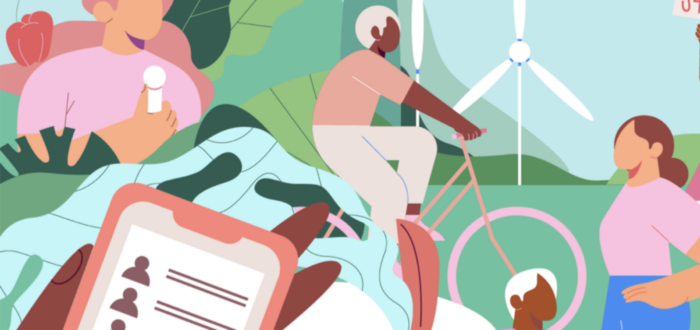 We just published our 2021 Evaluation Report!
2021 marked considerable growth for The Solutions Project, as the year the organization
underwent a monumental leadership transition, marked a fivefold increase in grantmaking and a tripling of grantee communications capacity building, and expanding solidarity-driven funding
partnerships such as the Justice 40 Accelerator, Fund for Frontline Power, and Communicating
Our Power.
Through all this, in one year TSP went from funding 30 to 127 grantee partners. Together with our grantee partners, we are disrupting the status quo of philanthropy and shifting the national dialogue on climate justice solutions created by women and immigrants as well as Black, Indigenous, and People of Color (BIPOC).
We're also ensuring that learning and evaluation is regenerative, in response to observations by
some of our grantees about the philanthropic sector as a whole: that the funders-grantee can
be exploitative and tokenistic. To that end, TSP partnered with Frontline Solutions to craft an evaluation of The Project's investments and related programming for its frontline grantee partners.
We collected retrospective data in spring of 2022, primarily through surveys and interviews
with TSP staff, leadership, and board members as well as with grantee and philanthropic
partners. Among other things, this survey data revealed that, on average, at least 75 percent TSP grantees agree or strongly agree that TSP demonstrates a relationship model for funders and grantees that prioritizes equity, power-building, transparency, and mutual trust. Of the respondents, 82 percent indicated that TSP prioritizes mutual trust.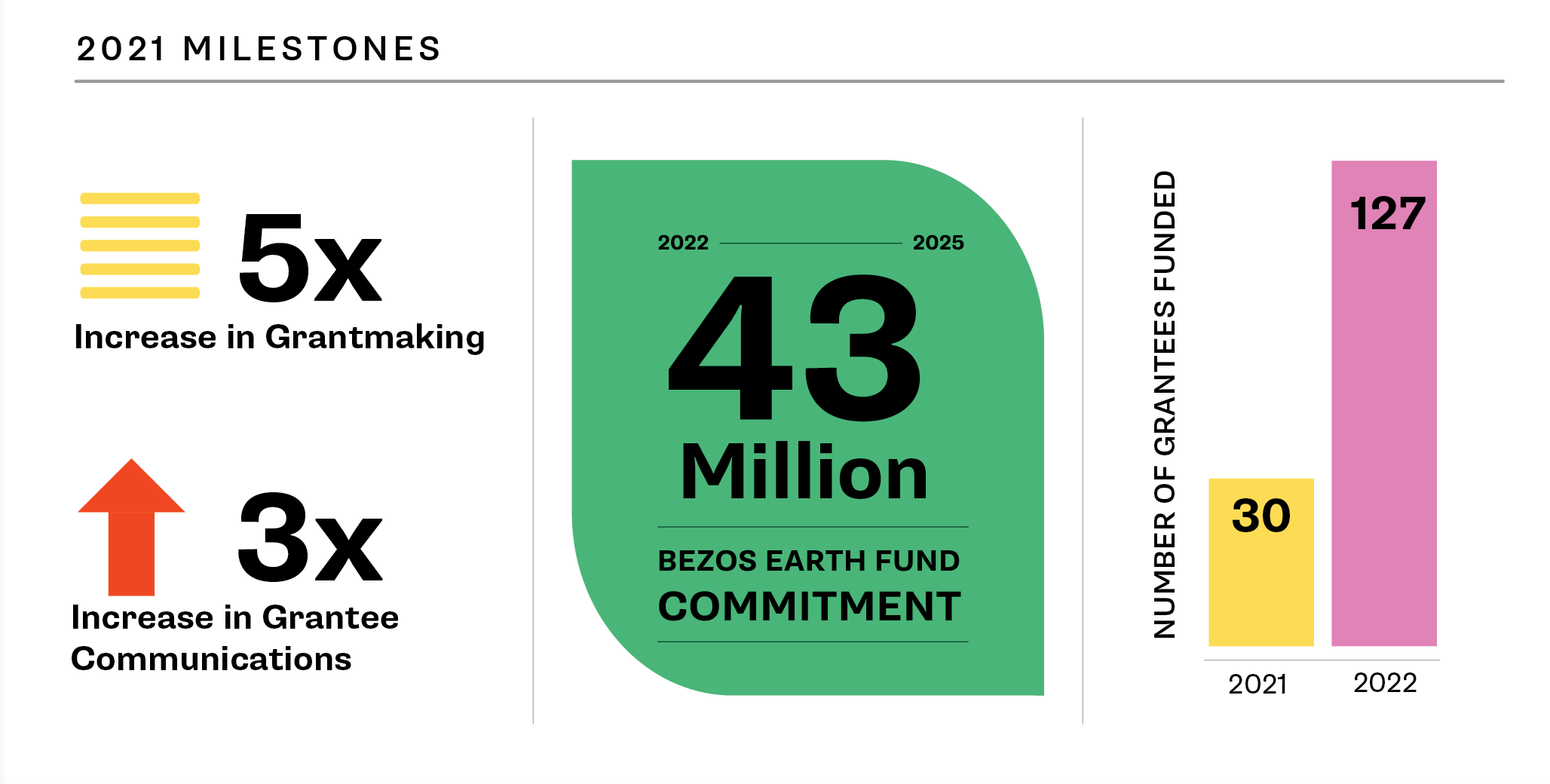 The past year was one of growth and evolution for TSP team and its partners. As the organization
continues to evolve in its role as a solidarity funder, 2021 offers both reasons to celebrate and
opportunities to deepen the organization's commitments and relationships with its funders and
grantees. TSP remains a beacon in the philanthropic space for supporting frontline organizations
in the fight for climate justice.
There's always room for growth, and we aspire to be an even better partner for the grassroots. We recognize many of our grantee partners are looking at us to continue supporting them in defining their impact—organizational, collective, and cumulative—given that none of this work is done alone. Given that success would not be possible without that of our grantees, we look forward to collaborating with them to ensure their impact is clear and their voices are heard and centered as we progress toward 100 percent equitable practices.