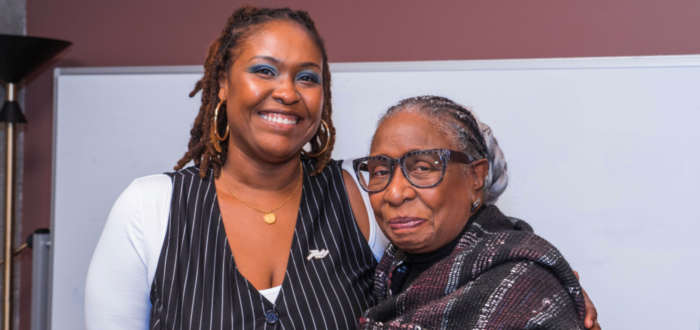 We're All a Part of Black Philanthropy's Origin Story (In Real Time)
August 25, 2023
By The Solutions Project
Before we knew what philanthropy was by definition, most of us have grown up seeing it in action.
In Black communities, it looks like one neighbor dropping off meals to another as they navigate an illness or grieve the loss of a loved one. A benefactor slipping a $20 bill into the palm of a struggling single parent or a friend who just lost their job. Jumping a stranger's car battery so they can get to work or neighbors shoveling each other out of a snowed-in street.

American economic lore has co-opted philanthropy as rich, white folks giving massive, high-profile donations to charity. Unfamiliarity with that level of wealth has distanced many of us from identifying the philanthropy that happens around us daily. This Black Philanthropy Month—and every day that Black philanthropy is practiced—we celebrate investments in our collective future, acts of service and taking good care of each other, and pouring into the complete health and betterment of where we live and call home.

For some Black folks, the statistical overwhelm around climate change sounds like doom and gloom to their already weary ears. Carcinogens here. Toxins there. Plastics in this food. GMOs in that. The information is important because we need to know what's happening to our Earth, communities and bodies. But The Solutions Project is working to shift how we disseminate and digest those facts, data and research from reactionary and urgent—this horrible thing is happening and we need to do something to fix it right now!—to empowered and resolvent.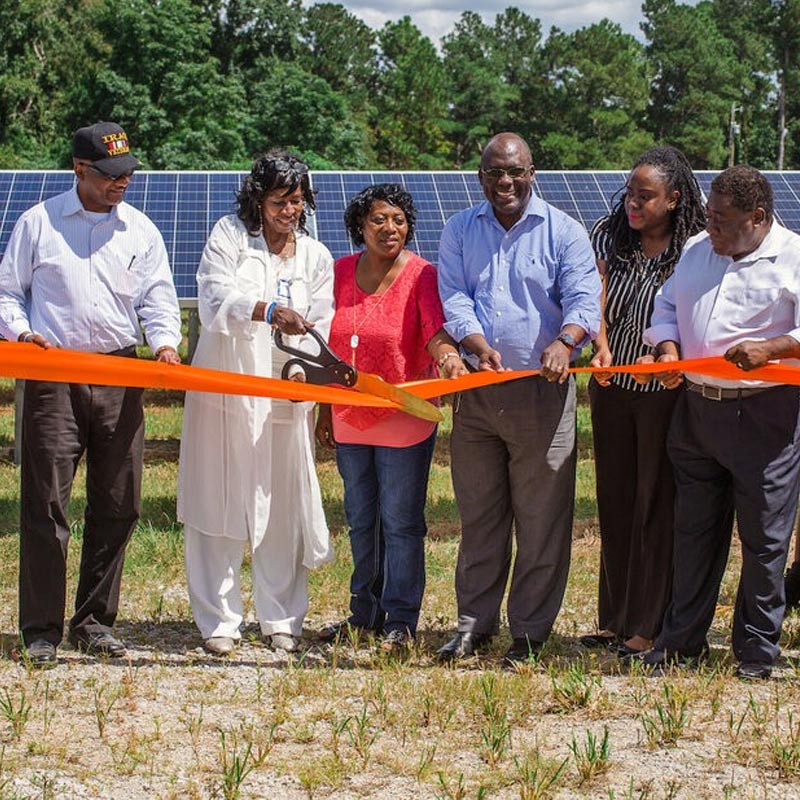 Our work is rooted in community-led, Black-led, solution-led efforts to protect people and the planet, innovating solidarity philanthropy and practices of mutual care and love. In February, we hosted our third annual Black Climate Week to bring together Black climate justice leaders and celebrate their change-making work for dozens of communities and the people in them. We're excited and energized about the innovative climate solutions and environmental justice shifts that Black folks are implementing, mostly with limited budgets and barebones resources.

This year, extreme weather has been record-breaking and the effects on Black communities are exacerbated by long-term disinvestment that make already-fragile infrastructures more unstable and damageable. So this Black Philanthropy Month, that's our public-facing request—we need grantmakers, philanthropists and the media to partner with us, collaborate with us and invest in centering our stories, experiences and voices. 

The Solutions Project team has learned that we do two things really well: self-determined grantmaking and narrative strategy. No matter how many years of experience a staff member or community organizer has earned, we come in keenly aware that we don't know everything. We trust our people to decide how they want to invest the grant dollars they get from us. They know their own neighborhoods and needs best. At the same time, we want to disrupt negative narratives about our communities and transform them into positive narratives that give us a platform to talk about the change-making solutions our folks are creating and pushing forward.

Black people have been students of the land, funding our own work with what we've had available, so Black Philanthropy Month is really a 365-day celebration. We're proud to be making the necessity of climate solutions less weighty, onerous and clunky for more people to embrace and engage in. As we prepare to host Black Climate Week again in 2024 and advance the solidarity philanthropy that we collectively practice, we also acknowledge that we're in a structural relationship where all of us, everyone touching the work, feels accountable to each other. It takes all of us to create the future we want and deserve. That's philanthropy and we're excited to be expanding its deep-rooted community legacy.