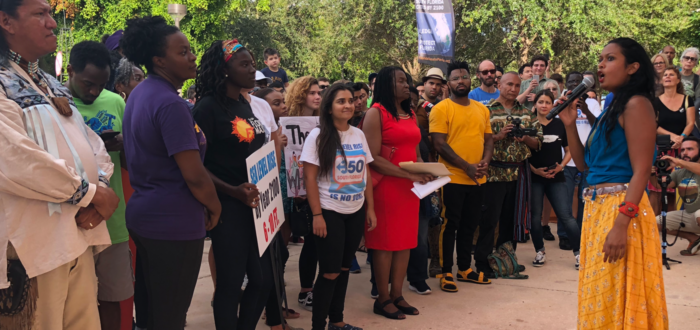 Grantmaking
Moving money to where it matters most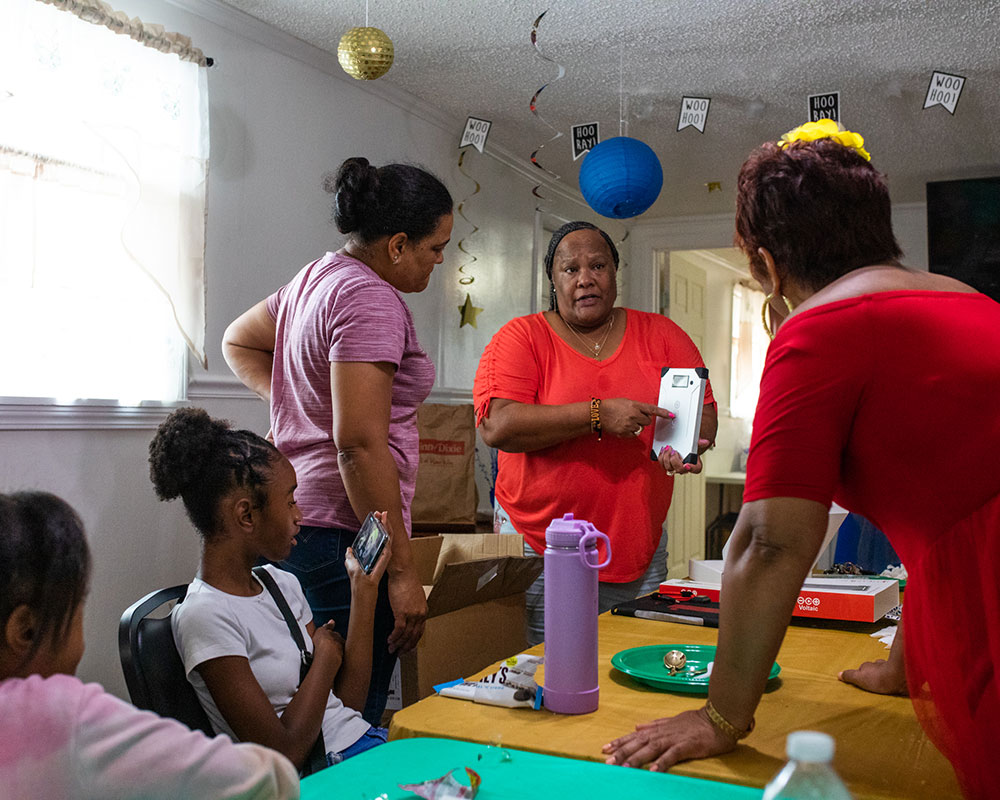 The groups we fund transform communities
Only 1% of climate philanthropy goes to climate justice.* To address this disparity, The Solutions Project launched one of the first climate and equity fund in 2015 to move resources to grassroots organizations at the forefront of climate solutions.
Despite historic underinvestment and disinvestment, these neighborhood-level innovations are catalysts for transformative change, addressing multiple challenges simultaneously. Going beyond reducing greenhouse gas emissions, these grassroots organizations are tackling air pollution, ensuring access to clean water, creating good green jobs, and building affordable housing and resilience hubs. They are creating intersectional solutions that are improving million of lives.
*The reporting on philanthropic giving varies and this statistic is informed by studies from ClimateWorks Foundation, The New School, Environmental Grantmakers Association, and Carbon Switch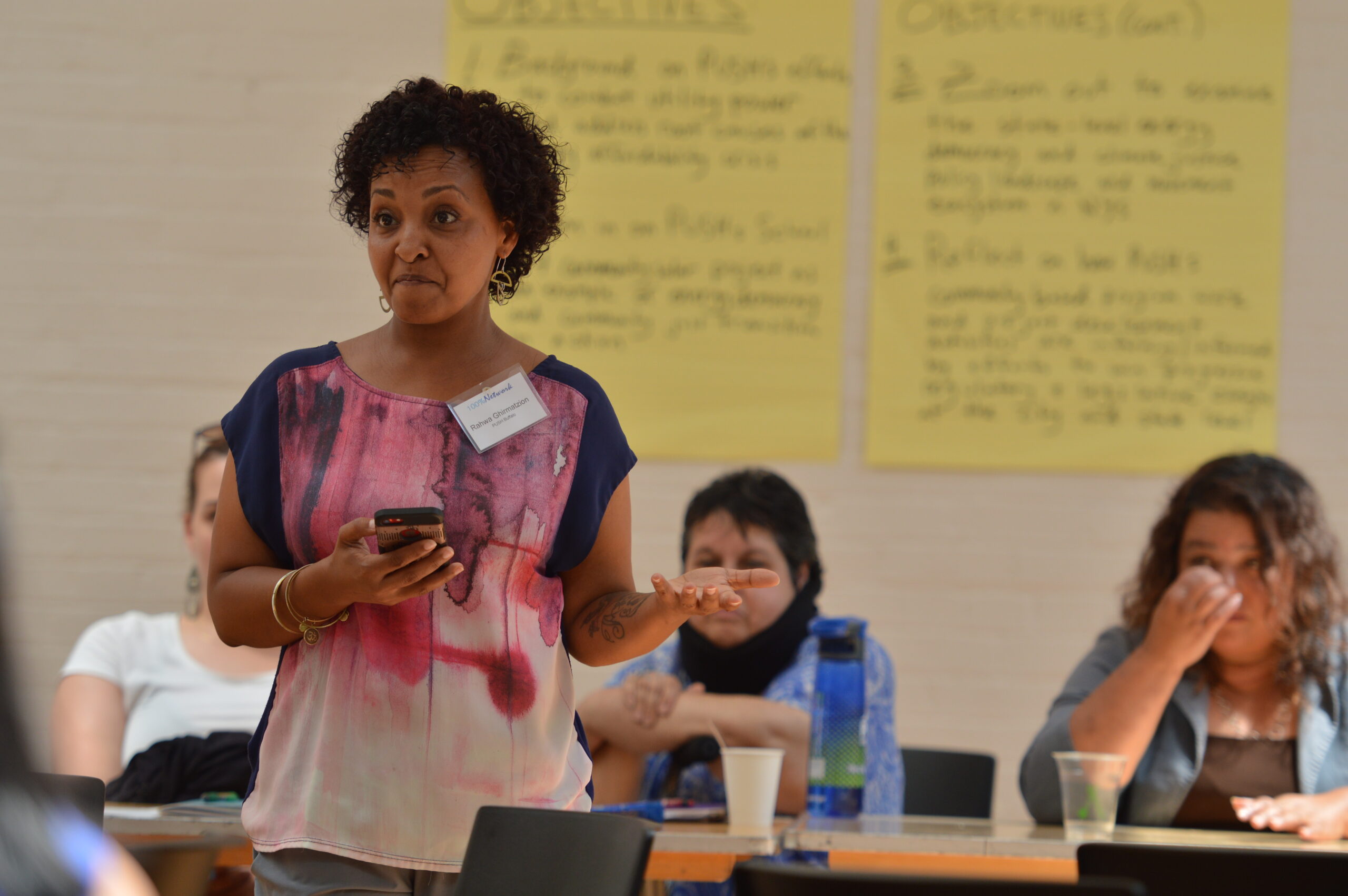 WHY
Despite a historic lack of funding, women of color create solutions and lead multi-racial coalitions that are effective in combating the climate crisis on multiple levels. We invest in them so they can lead and scale their solutions.
Investing in women of color paid off.
Our initial investments paid off. So in 2019, we pledged to invest 95% of our dollars in grassroots leadership of color, with at least 80% going to organizations led by women. At the time, only 55% of our grant dollars went to organizations led by people of color, 50% to organizations led by women. Now, 90% of our grants support people of color-led grassroots organizations and 70% to women-identifying leadership.
Increasing recognition of grantee leadership and success.
In 2021, government, philanthropy, media, and industry finally recognized that the grassroots organizations we have been funding for years are climate experts. Our grantees have set new standards in clean energy technologies, green buildings, net-zero housing, mutual aid and community resilience, regenerative agriculture, climate policy, and pipeline fights. They are improving lives today and for generations to come. That's why we support them.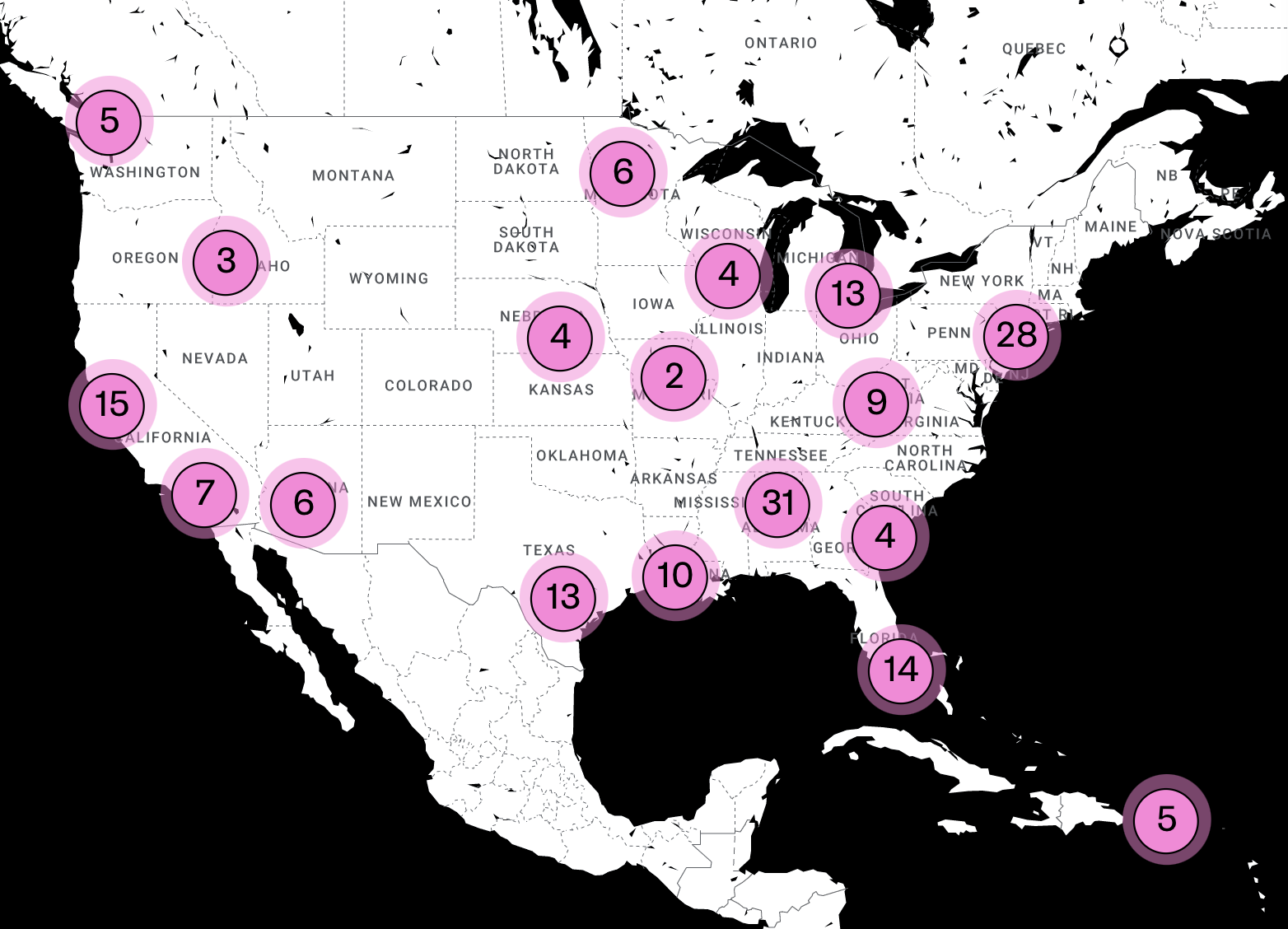 WHO & WHERE
The Solutions Project funds and amplifies grassroots climate justice solutions created by Black, Indigenous, immigrant, women, and other People of Color-led organizations across the U.S. and Puerto Rico. They've been working in their communities for decades — building healthy, thriving communities.
Small budgets. Big success.
More than half of our grantees operate with an annual budget of less than $500,000. They succeed anyway by using power-building strategies including: community organizing, policy advocacy, community and economic development, integrated voter engagement, arts and culture, education, and direct services. Their victories — shutting down pipelines, securing economic investments, and setting new policy standards – improve millions of lives.
Moving money where philanthropy doesn't usually go.
Our funding takes a place-based approach that seeks to strengthen pre-existing networks. Our grantmaking gives:
43% to the South where frontline communities are underfunded and overburdened,
34% to the coasts where environmental justice groups have built an infrastructure for political power over decades,
19% to inland areas, across the Midwest, Appalachia, and the Southwest, where water protectors and builders of green infrastructure innovate for community control, and
4% to Hawaii and Puerto Rico, island territories that present opportunities for us to build relationships with the Global South.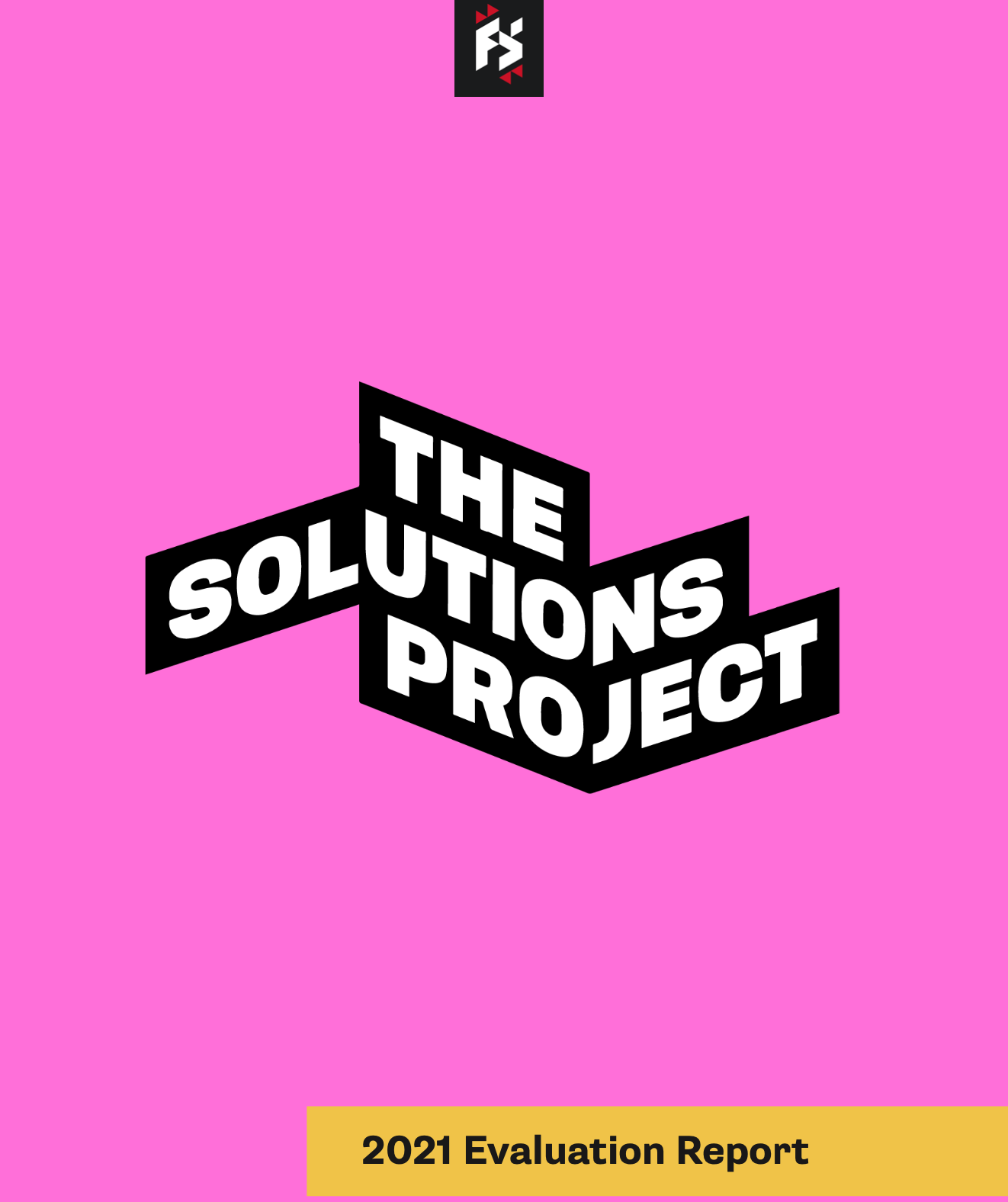 HOW
The Solutions Project is at the forefront of Solidarity Philanthropy. That means we show up for grassroots communities in the ways they ask us to, so they can grow their capacity for transformative impact.
We listen to our grantees, learn from their experiences, and follow their lead.
We provide multi-year, general operating support. We respect the time of grantees and respond to expressed needs from the field. We simplify applications. We replace reporting with our media tracker, which catalogs media coverage of our grantees' successes and offers an additional tool for their work. 
We hold ourselves accountable. That creates trust.
An annual evaluation and transparency in reporting lets grantees, funders, and stakeholders see us learn and follow through in our commitments. We are often the first direct or national funder for our grantees and other intermediaries or donors frequently follow our path. We support our grantees through leadership transitions and are often the first call grantees make to help solve a problem or seed a new idea. 
We do things differently.
Our team is inspired to continually innovate so donors can move their money through us or follow our lead with integrity and enormous impact. We are further disrupting the status quo by defining the blueprint for Solidarity Philanthropy. This builds on our foundation of Trust-based Philanthropy with practices defined by grassroots organizers and racially-conscious movement work. Gloria Walton, our CEO, is a leader here, bringing her own expertise and vision from nearly 20 years of grassroots organizing and movement building to our role as an intermediary funder.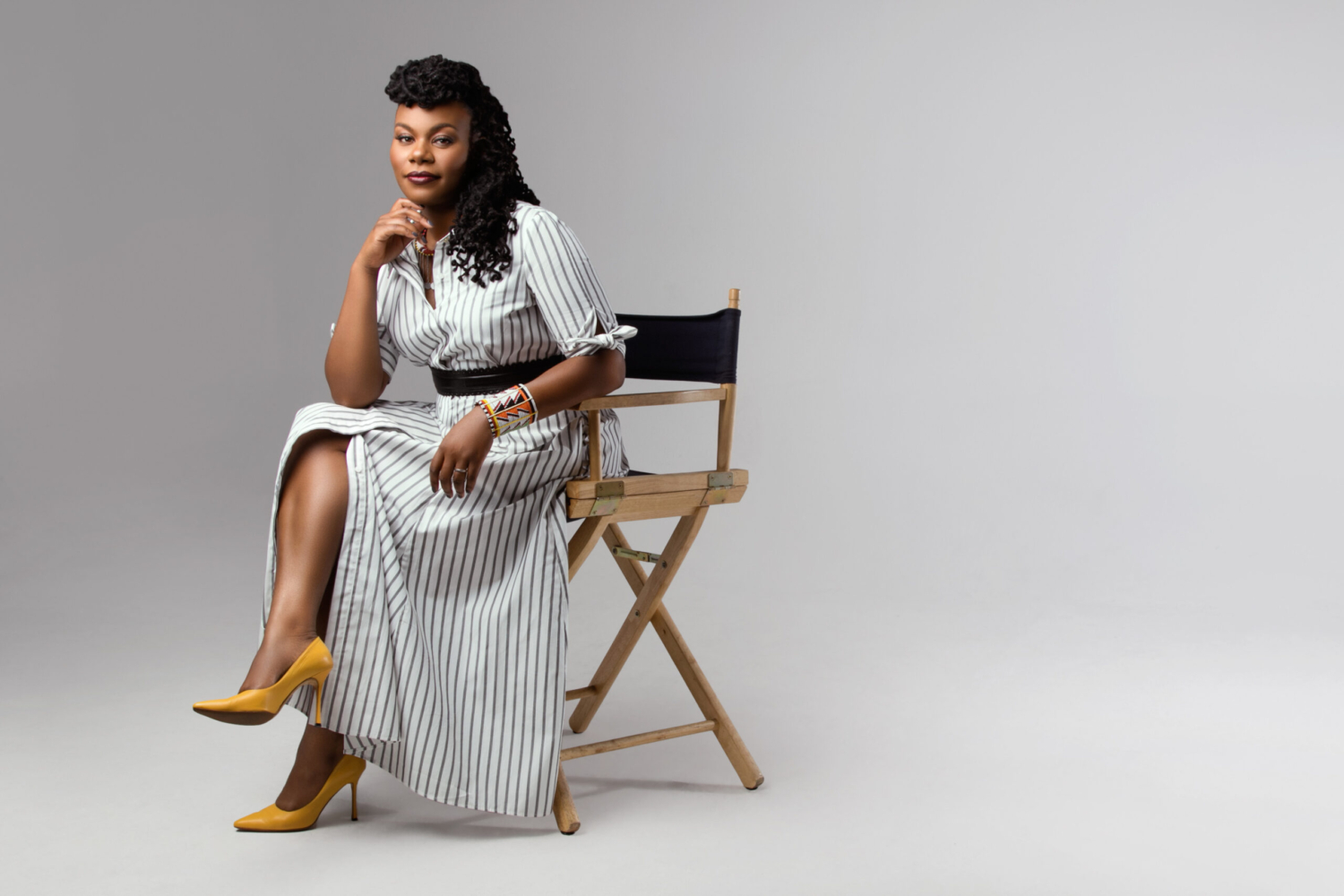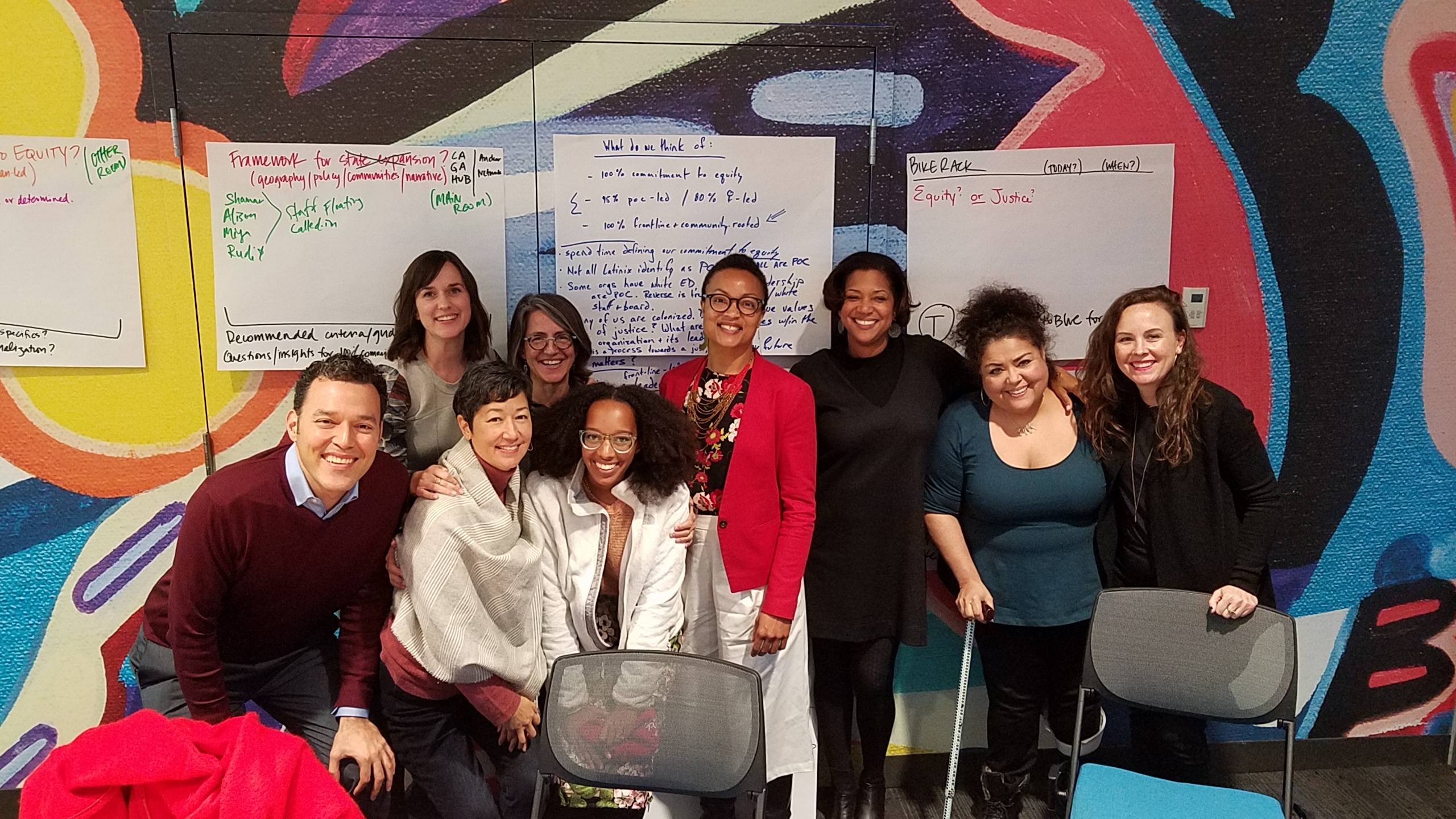 WHAT
Our grantmaking program is mostly invitation-only. We make all funding decisions with the guidance of our Philanthropic Trustees, and we evaluate our own effectiveness with an annual, independent review.
We trust in external guidance.
Our Philanthropic Trustees include some of the most trusted leaders in the climate justice field, and come from the organizations we serve. A third-party firm, Frontline Solutions, evaluates our internal processes and data. They also confidentially survey our grantees to provide a transparent assessment of our strengths, areas for improvement, follow through on commitments, and integrity to our mission.
Our thought-leadership and practices for grantmaking win awards.
Fast Company's Most Innovative Company  |  2022  | 

for our innovations in community resilience funding

Gold Anthem Award  |  2022  | 

for our overall strategy

Bronze Anthem Award  |  2022  | 

for our Black Climate Week campaign

National Committee for Responsive Philanthropy's Impact Award  |  2017  |  for our groundbreaking rapid response Fighter Fund
We partner with others to support innovation.
The Solutions Project co-developed three unique funds in 2021, including the Justice 40 Accelerator. We were asked by frontline leaders to administer these "ecosystem funds," showing the trust that we have built across the climate justice movement.
We give more than just money.
We help make sure our grantees have the core communications infrastructure to be able to shift narratives and amplify their own work. We also provide technology solutions. These include video production kits for grassroots storytelling, and solar generators and water purification systems to strengthen community resilience to disaster. We're also partnering with our grantees to better support wellness, core organizational infrastructure, and more robust disaster resilience planning. Learn more about our Grantee Support.