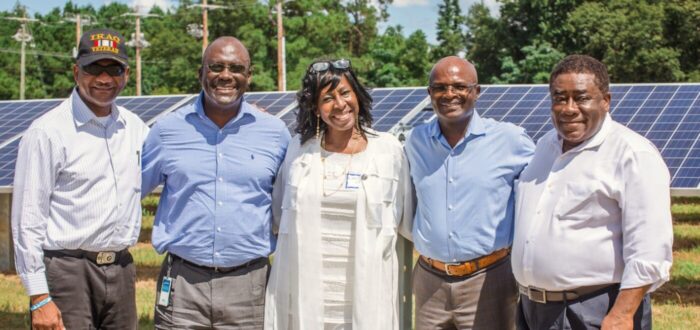 Black Climate Week
The Solutions Project Celebrates #BlackClimateWeek
The Solutions Project partners and supports people of color in the climate space that are creating the future we all want. During Black History Month, we wanted to shine a light on the Black/African American visionary frontline solutionaries. With that in mind, we created #BlackClimateWeek to highlight and focus on the innovative climate solutions and environmental justice work that Black folks have been leading for years.
We will be highlighting individuals all week long, from February 22 – February 28, including solutionaries like Leah Penniman, Warren Dickenson, Dodie Arnold, and more!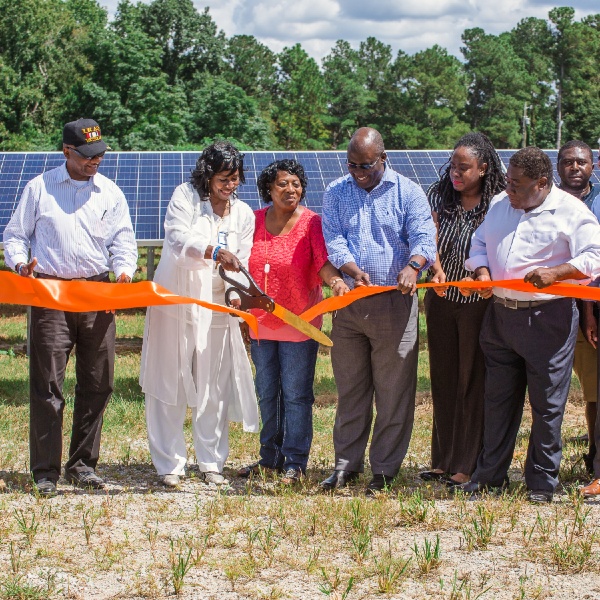 African American communities are more vulnerable to severe weather and floods which is a hold over of redlining and housing segregation.
More than half of African Americans in the United States live in the South, an area that is and will continue to see stronger hurricanes and increased flooding from climate change.
After Hurricane Harvey, independent monitors found petrochemical plants released cancer-causing benzene at rates six times higher than safe levels. Neighborhoods near Superfund sites, which have also seen flooding from recent storms, are also more likely to be African American.
Polluted air is especially harmful for African Americans who have conditions which make it hard to breathe, such as asthma. African Americans with asthma have an almost 3 times higher chance of going to the hospital or dying from an asthma attack than whites.
Counties with large African American populations are already exposed to extreme temperatures 2-3 more days per year than those counties with smaller African American populations.
A national survey found that 86% of African American doctors believe that climate change is an important issue to address with their patients. Among those who serve in African American communities, the majority said they have seen the harms of climate change in their own patients. The most common health effects reported were injuries from severe storms, floods, and wildfires; worsening of chronic diseases due to air pollution and hotter temperatures; and an increase in allergies, due to mold and other exposures.
As we move to repair our COVID-battered economy, we have a chance to make it better and more just than it was before. We need to urge our leaders to rebuild better by investing in American clean energy to create more jobs and less pollution. Investing in clean energy will mean cleaner air for more of our communities and help families recover— especially if we focus these investments in communities of color that suffer disproportionately from chronic air pollution. And because we know that coronavirus is deadlier for people with conditions caused by air pollution—such as heart and lung disease—that's more important now than ever.