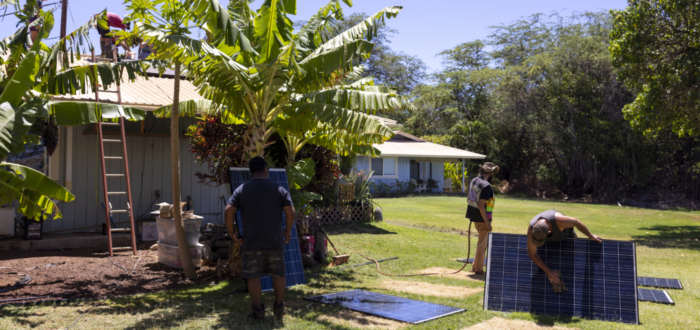 Earth Day 2023 – Invest In Our Planet
Every April 22nd, stakeholders of all backgrounds come together to advance sustainability and climate action in commemoration of Earth Day.
One of the most important movements in this fight is the Climate Justice Alliance's Just Transition movement.
As we celebrate Earth Day, it's important to remember that the fight for a just and sustainable future doesn't end with a single day of awareness. It's an ongoing effort that requires constant action and investment.
The Just Transition is a framework that seeks to ensure a fair and equitable transition to a low-carbon economy. It's based on the idea that we can't simply switch from fossil fuels to clean energy without considering the impact on workers and communities that rely on those industries. A Just Transition requires us to address the root causes of climate change while also creating new economic opportunities and ensuring social justice for those most affected by the transition.
The Climate Justice Alliance, a national network of frontline communities, is at the forefront of this movement. They're working to create a Just Transition that prioritizes the needs of low-income communities, communities of color, and Indigenous peoples. This includes supporting community-led initiatives to build renewable energy infrastructure, creating green jobs and training programs, and advocating for policies that promote environmental justice.
Investing in the Just Transition is crucial for building a more sustainable and equitable future. By supporting community-led initiatives, we can ensure that the transition to a low-carbon economy benefits everyone, not just the wealthy and well-connected. And by advocating for policies that prioritize environmental justice, we can help build a political system that puts the people and planet first.
So this Earth Day, let's celebrate the progress we've made in the fight against climate change, while recognizing that there's still much work to be done. Investing in the Just Transition is one of the most important steps we can take to create a more just and sustainable future for all. Join us in supporting this vital movement and let's work together to build a better world.
Happy Earth Day!
Follow Us
Be a part of the solution. Build a brighter, greener, and more equitable future for generations to come. The time is NOW to Invest in Our Planet!
Follow on Instagram
Follow on Twitter