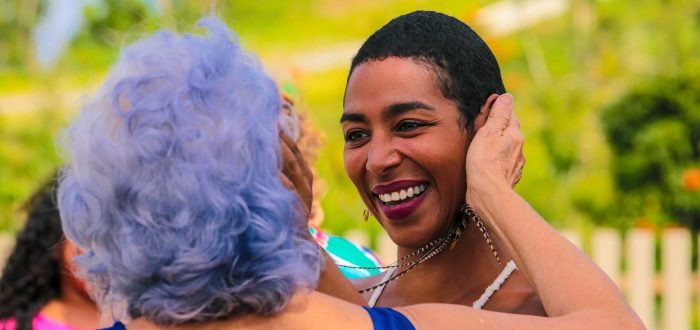 Grantees
Since 2015, The Solutions Project has invested: $28.6M in grants. $5M in media supports. 283 grantees — led mostly by women of color.
Featured Grantee
Walking Forward in Liberation
The Solutions Project and its celebrity outreach helped Thunder Valley CDC expand their impact in a variety of ways, including the development of a solar powered community equipped with a multi-generational playground, and COVID-19 mutual aid efforts that helped around 8000 people in 2020.

Watch as Thunder Valley CDC's Executive Director, Tatewin Means, shares more about the importance of sustainability — in their organizational mission, in the Lakota culture, and in the environment.
About Our Pilot Fighter League Program
These initial Fighter League grants are the first step in our effort to support a "Fighter League" of female leaders who are tackling climate change and promoting a Just Transition to 100% clean energy for all.
This program reflects our 100% Commitment to Justice, which focuses resources on organizations led by women of color. It also reflects our philosophy that feminine leadership – which is characterized by inclusive collaboration and bottom-up decision making, rather than competition and top-down decision-making – is required to solve the climate crisis.
These women co-created our leadership development program, with a particular focus on the practices and skills to advance collaboration in a time of mounting crisis, consistent with feminine leadership principles.
Read the Op-Ed by The Solutions Project Board members, Mark Ruffalo and Don Cheadle, on the benefits of feminine leadership style.