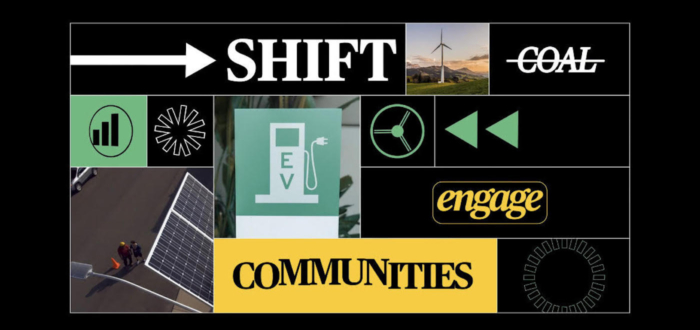 In a Just Transition, No One is Left Behind
"Just Transition is a principle, a process and a practice."

– Just Transition Alliance
Just Transition is a phrase we hear a lot when discussing the energy shift our country needs. But what does it actually mean, and how does it apply to work we all are doing? We know we have to rapidly move our economy from fossil fuels to clean renewable energy, and in that process we need to ensure that the right values are centered and communities are at the forefront. We can't build this massive change while utilizing historically destructive practices.
Labor unions and environmental justice groups were the first to call for a just renewable energy transition years ago. Now, we can all take part in a just transition by following the leadership rooted in Black, Indigenous, communities of color and low-income communities. If you want to dive into the history and meanings of Just Transition, we encourage you to check out the work of our partner Climate Justice Alliance.
Watch and share this short explainer video we produced with Canary Media and narrated by Mark Ruffalo that discusses the meaning of a just transition. It won three Telly Awards in 2022.