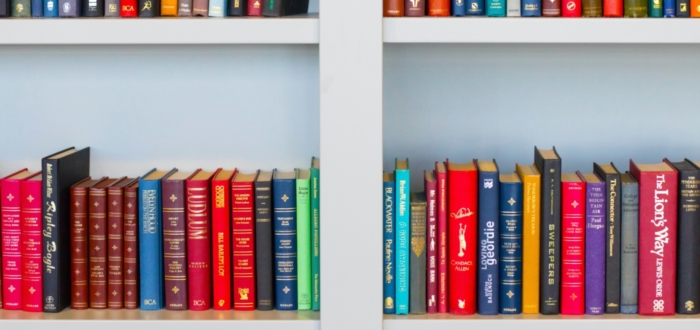 So You're Curious About Climate Justice?
Racial and socioeconomic justice is key to climate action in every realm.
Dive into the world of climate justice solutions by soaking up info from books, articles, and videos. Engage with the writings of authors exploring systemic change and the perspectives of climate experts offering practical strategies. Let compelling videos from thought leaders ignite your passion for positive change. By delving into these resources, you not only deepen your understanding of the climate crisis but also empower yourself to be an active participant in crafting sustainable, equitable solutions for our planet's future. Let knowledge be the catalyst for action, driving a collective movement towards a equitable, more just world.
If you're looking to explore the untold narratives, unique perspectives, and powerful insights that weave the tapestry of climate justice, here are some resources to help you learn more:
Read
Gloria Walton, President and CEO of The Solution's Project, writes about the front-line communities in our dirty-energy economy: "These communities aren't just sitting on the sidelines. They are building power and enacting some of the most cost-effective and creative solutions to address the consequences of the climate crisis. They are implementing climate solutions in an effort to curb greenhouse gas emissions, while creating good jobs and addressing other community needs in the process. These are exactly the "disadvantaged communities" where the Justice40 Initiative's benefits should flow."
Leah Thomas
The Intersectional Environmentalist examines the inextricable link between environmentalism, racism, and privilege and promotes awareness of the fundamental truth that we cannot save the planet without uplifting the voices of its people — especially those most often unheard. Written by Leah Thomas, a prominent voice in the field and the activist who coined the term "Intersectional Environmentalism," this book is simultaneously a call to action, a guide to instigating change for all, and a pledge to work towards the empowerment of all people and the betterment of the planet.
Dorcetta Taylor
In this sweeping social history Dorcetta E. Taylor examines the emergence and rise of the multifaceted U.S. conservation movement from the mid-nineteenth to the early twentieth century. She shows how race, class, and gender influenced every aspect of the movement, including the establishment of parks; campaigns to protect wild game, birds, and fish; forest conservation; outdoor recreation; and the movement's links to nineteenth-century ideologies.
African-Americans are 75 percent more likely than others to live near facilities that produce hazardous waste. This piece offers a look at how Black communities shoulder a disproportionate burden of the nation's pollution and how a neighborhood in the Grays Ferry neighborhood of Philadelphia fought back.
Wu Ming-Yi
"A gift. . . . Ming-Yi is a naturalist as well as a storyteller, and it is perhaps his greatest achievement that this novel creates a sense of solidarity not only between his human characters, but also between [the] humans and the animals and plants he describes with such fidelity." –FullStop
Not Too Late: Changing the Climate Story from Despair to Possibility
Rebecca Solnit & Thelma Young Lutunatabua
#NotT00Late is a project to invite newcomers to the climate movement, as well as provide climate facts and encouragement for people who are already engaged but weary. We believe that the truths about the science, the justice-centered solutions, the growing strength of the climate movement and its achievements can help. They can assuage the sorrow and despair, and they can help people see why it's worth doing the work the climate crisis demands of us.
Watch
Throughout the video's progression, friends of Intersectional Environmentalist unpack the vital contributions that Black, Indigenous, and people of color have made to the environmental movement. Their goal is to support these often-overlooked narratives and the original stewards of our lands; encourage folks to reclaim their relationships with nature; and amplify initiatives that are creating a more just, equitable future for all people and the planet.
Watch
"Communities on the frontlines understand that climate justice is racial justice, climate justice is economic justice, and climate justice is social justice. And while they have been underrepresented and excluded, they are building collective power and responding to the most intersectional issue of our time." – Gloria Walton, CEO of The Solutions Project
Watch
When an international corporation wanted to drop a massive polluting factory right in her backyard, local resident Sharon Lavigne and her group RISE St. James decided to fight back. See what happens when residents say "enough is enough" in Cancer Alley. https://www.risestjames.org/
Listen
Climate Justice Alliance – Stories from Home: Moving the Just Transition
The urgency of the climate crisis requires collective action, and your voice is needed now more than ever.
We're at a critical juncture, and local climate justice organizations are at the forefront of creating positive change. It's time to step up, get involved, and be part of the solution.
Why Get Involved?
Climate justice organizations are the driving force behind transformative initiatives that address the root causes of environmental issues. By joining these groups, you contribute to building a sustainable future, advocating for policies that protect our planet, and ensuring that vulnerable communities are not disproportionately affected by the impacts of climate change.
What Can You Do?
Get Involved: Your time and skills can make a significant impact. Whether it's organizing events, participating in clean-up efforts, or assisting with outreach campaigns, your involvement matters.
Advocate: Speak up for policies that prioritize environmental sustainability and social justice. Attend local government meetings, write letters, and use your voice to influence change.
Educate: Knowledge is power. Stay informed about climate issues and share your insights with others. Organize workshops, webinars, or community discussions to raise awareness.
Support Initiatives: Contribute to local projects that promote renewable energy, conservation, and sustainable practices. Every small effort adds up to create a more resilient and eco-friendly community.
The strength of the climate justice movement lies in its people. By joining forces with your local organization, you become part of a network of passionate individuals committed to securing a better future for our planet and its inhabitants.
Don't wait for change – be the change. Together, we can build a more sustainable, just, and resilient world.
Connect with Your Local Climate Justice Organization Today!