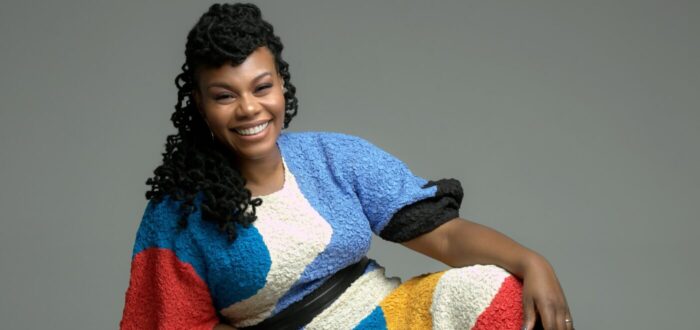 Gloria Walton, President & CEO
Meet Gloria Walton
Meet Gloria Walton, the President and CEO of The Solutions Project and Inside Philanthropy's 2020 new President to watch.
Gloria's leadership journey is one marked with integrity and incredible impact. Before joining our team, she led SCOPE, one of our first frontline grantee partners focused on building power and elevating the voices within local communities in South Central Los Angeles and beyond. Under her leadership, SCOPE has played a pivotal role in significant ballot measures and policy campaigns that created equitable investment in green jobs, climate solutions, and economic development in California.
Gloria is a true "solutionary." She knows deeply that our problems are interconnected, and therefore, so are our solutions. Gloria joined our board of directors in 2017 and helped create our vision — one that is radically inclusive and culture-led. Her commitment to ground-up climate solutions is shared by the board, our staff, key stakeholders, and our prior Executive Director, Sarah Shanley Hope, who joined Gloria's team to grow our brand and partnerships.
Under Gloria's leadership, we aim to scale our investments in, and amplification of community solutions. We hope you'll join us in creating the future we want: a future where everyone has an affordable home, meaningful work, and a healthy place to live. With clean energy, safe water, and good food for all. 100% for 100%.
"I joined the board because I believed in The Solutions Project's bold mission and relational approach. I joined the team because I am excited to be in partnership with frontline leaders across the country who are building a regenerative economy for all people. We can scale community solutions, innovation and leadership. Our stories have the power to inspire the country. Together, we can and will create the future we want."

–  Gloria Walton, CEO
"We founded The Solutions Project in 2013 and celebrate the success we've achieved — 1 in 3 people in the U.S. live in a place already committed to 100%! I am so grateful for Gloria's leadership in our movement and now, our organization. She is the leader for this next leg in our journey and I could not be more proud. Onward!"

– Mark Ruffalo, Co-Founder
"Gloria Walton is a long-time partner, visionary and strategist who has inspired me and our work for years. She brings excellence and joy to everything she does, with a spirit and drive that is contagious. I am so excited to join her team as I continue to support the mission of The Solutions Project."

– Sarah Shanley Hope, VP, Brand + Partnerships
If you're interested in working with Gloria, contact Keri Anderson, Executive Assistant.
Contact Keri