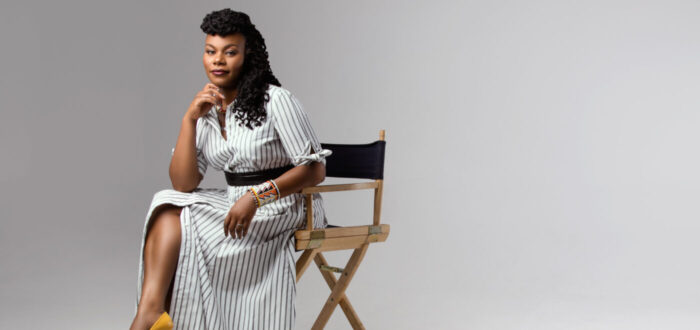 Gloria Walton, President & CEO
Happy Anniversary Gloria Walton!
"We can create the future we want. The people are calling for it. The planet is calling for it. It's time for us to level up, and rise to the occasion."

– Gloria Walton
This moment is calling for philanthropy, industry and our elected officials to do better – for our health, for racial justice, and for solutions at the scale of the climate crisis.
It's no coincidence that The Solutions Project, led by a Black woman with 16 years of power-building experience in South Central LA put this call into action for climate justice this past year.
In just one year, CEO Gloria Walton has more than quadrupled The Solutions Projects' impact and influence by leading a growing team now funding and amplifying the innovations of more than 100 grassroots grantees.
This celebration of Gloria's impact in the climate justice movement is so special to our team. Under her compassionate & collaborative leadership, we play a supporting role in lifting up the stories of everyday heroes, ordinary humans doing extraordinary work in & for their communities. This is an all hands on deck movement but together, we will create the future we all want.
Let's celebrate the accomplishments of this courageous thought leader and determined Black woman!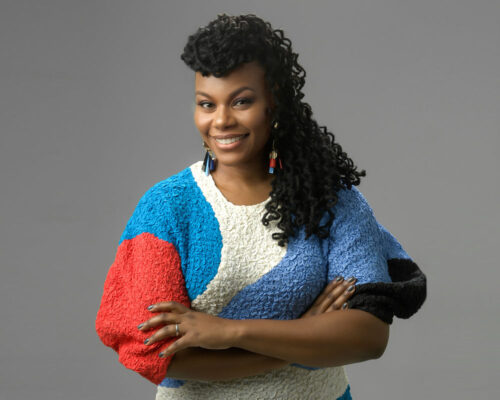 $50M dollars raised for The Solutions Project to invest in and amplify climate justice solutions across the U.S. and Puerto Rico over the next few years.
$112M in grants made in the last year to frontline climate justice organizations through The Solutions Project, the Environmental Justice Resourcing Collective of the Kataly Foundation, and two California county grant funds Gloria directly advises.
6 major climate and social impact keynotes and panels, including Climate Week NYC 2021 where Gloria brought climate justice solutions to the center stage.
37 High profile media stories that amplified climate justice solutions and the community values that guide our movements, including features in Time Magazine and CBS This Morning.
117 grantees supported across more than 30 states through The Solutions Project's direct grantmaking alone.
3 new independent funds hosted by The Solutions Project that will provide an additional $5M in grants to 70 grassroots organizations this year.
The
Organizer
When Climate Week NYC 2020 took place and the voices of those most impacted by the climate crisis, Black, Indigenous, and other people of color, weren't represented, Gloria didn't stand by and wait to be offered a seat at the table. Instead, she chose to plan, gather and amplify Black environmental justice activists with the first-ever Black Climate Week. In response, The Climate Group, which produces Climate Week, named The Solutions Project, Climate Week NYC's 2021 Environmental Justice Partner and amplified the leadership of seven solutionaries among our grantees as part of the September 2021 program.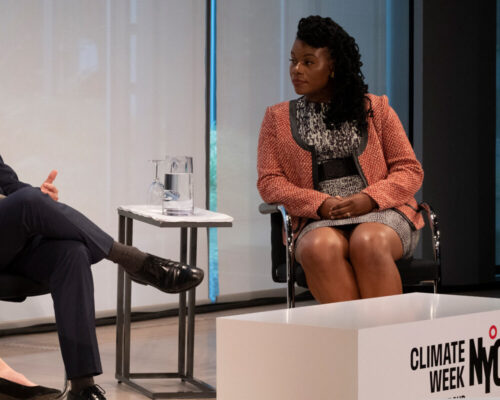 The
Strategist
With Gloria's leadership, The Solution Project's relationships across the American South have grown. When climate disaster struck – first with the Ice Storm in Mississippi and Texas, then with Hurricane Ida in Louisiana – Gloria and The Solutions Project's team mobilized to provide more than $1 Million in rapid response grants and 450 solar generators to grantee partners across the region. We also worked with our grantee partners to reach journalists with stories of climate solutions created by those communities hardest hit by disaster, generating coverage from multiple national outlets, including USA Today.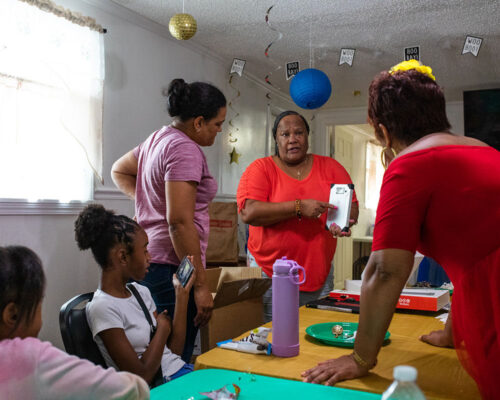 The
Solutionary
Gloria is invested in solutions and solutionaries all around us. As Grace Lee Boggs said, "Solutionaries are today's Revolutionaries." Communities have been doing this work for generations and these frontline leaders are who we need to support, because they are already leading the way. Together, we can create the future we want. The people are calling for it. The planet is calling for it. It's time for us to level up, and rise to the occasion.
Check out these videos of Gloria in action.
Gloria's
Impact
Gloria's first year on the job began by putting her values into practice. After 16 years in community organizing at SCOPE in South Central Los Angeles, Gloria entered philanthropy with a purpose of disrupting the status quo and growing the impact and influence of the climate justice movement we serve.
$43M from the Bezos Earth Fund
When Gloria raised the largest donation in our history, she made sure frontline communities benefited and we grew the number of our grantees from 30 to 100+ and the average grant size from $30,000 to $100,000.
Named "President to Watch"
Inside Philanthropy Awards, 2020 
"Walton brings deep roots in movement organizing to her new role… we're looking forward to seeing what she'll do." 
Challenge accepted!
Because focusing on community solutions to the global climate crisis is the most effective path for change.
Gloria Takes Center Stage at Climate Week NYC
Gloria spoke to industry leaders about the need to repair the harms of an economy that values profits over people and the planet – and shared examples of a just transition already underway.
OCT '20
Gloria Walton and Mark Ruffalo discuss climate justice in a TIME100 Talk
NOV
TSP secures $43 million in funding from the Bezos Earth Fund
DEC
Gloria is named 'New President to Watch' by Inside Philanthropy
JAN '21
Clean Tech leaders partner with The Solutions Project to award $200k to 10 organizations at the forefront of climate justice policy and voter turn-out
FEB
Gloria joins the launch of Ripe for Creative Disruption: An Environmental Justice Movement Fellowship (EJMF)
MAR
Gloria is celebrated as one of 20 inspirational and influential women leaders in the climate community
APR
Gloria joins the Skoll World Forum panel of powerhouse Women Leaders for Climate Justice: Shaping Solutions
MAY
Seeing the need and opportunity in our movement, Gloria asks, Why Isn't Philanthropy Betting on Front-line Climate Tech Solutions?
JUNE
Inspired by the water protectors, Gloria convenes a #StopLine3 conversation with Mark Ruffalo and Winona LaDuke on Instagram Live
JULY
The Solutions Project is named Climate Week NYC's Environmental Justice Program Partner
SEPT
Gloria disrupts colonial values that put profits over people and the planet with a vision to repair the harm through a just transition to a green economy
OCT
Gloria interviews Suzanne Singer, PhD, co-founder and Executive Director of Native Renewables about climate justice technology created in frontline communities
There's so much more Gloria has accomplished. Check out the full timeline of her work throughout the year for The Solutions Project and our grantees.
"To a true Climate Solutionary, Gloria Walton! Congratulations on your 1 year anniversary as CEO of The Solutions Project. When Inside Philanthropy said you were a CEO to watch, they didn't know how right they were!" 

– Regina Hall, Actress
Join us in amplifying the work of our CEO Gloria Walton. Download our social media toolkit to show your support.
If you're interested in working with Gloria, contact Keri Anderson, Executive Assistant.
Contact Keri